When Erica asked me to be the florist for her wedding I jumped at the chance. It's not every day you get total creative freedom on a Victorian-style wedding. This wedding was full of special details–the bride sewed all the outfits herself, the music was composed by a friend, and it was truly a special day that reflected this unique couple.
I'll happily do arrangements in old teapots again, and I hope I'll have another bride who is cool with a dramatic drooping amaranth arrangement.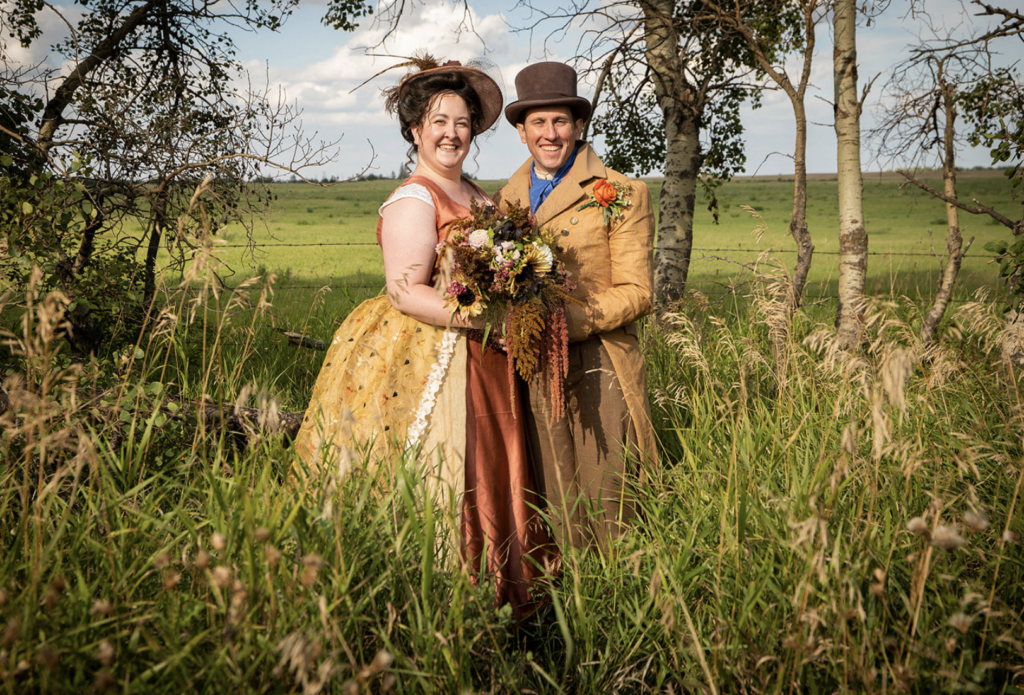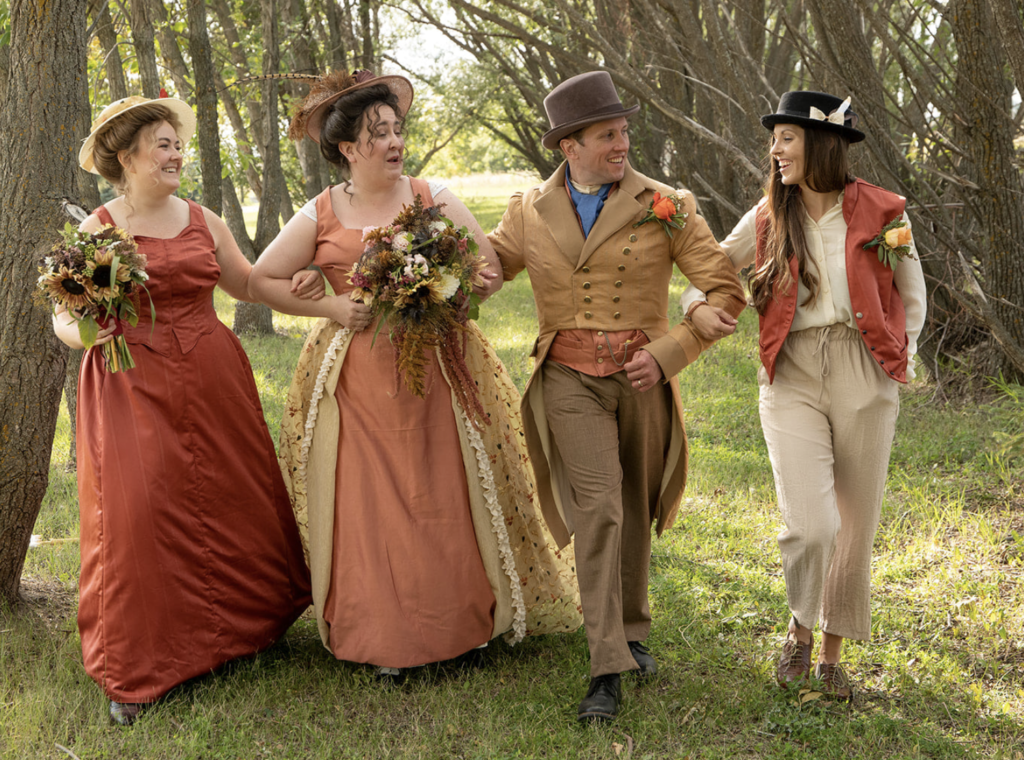 If you're hoping for a wedding with this vibe, these sorts of flowers are generally available in Saskatchewan between mid-August and mid-September, depending on when the first frost hits and how hard that frost is.
I always grow these varieties, but if you'd want a specific colour of sunflower or amaranth, I'd need to know my mid-May at the latest, to ensure I have enough seeds sown for your special day.