Our wreaths and planters use a mix of locally sourced greens, dried flowers, and Canadian-sourced evergreens. All wreaths and planters can be ordered starting November 12th, with pick-ups between November 19th-December 8th.
Outdoors, wreaths and planters will typically last until February or March, depending on the weather. If possible, avoid placing them in a south-facing location, as they will not last quite as long. However, even if you must put them in a south-facing location, they will last until the Christmas season is over.
If plus temperatures occur, mist wreaths with water, and add more snow to your planters. If you do not, your evergreens may dry out.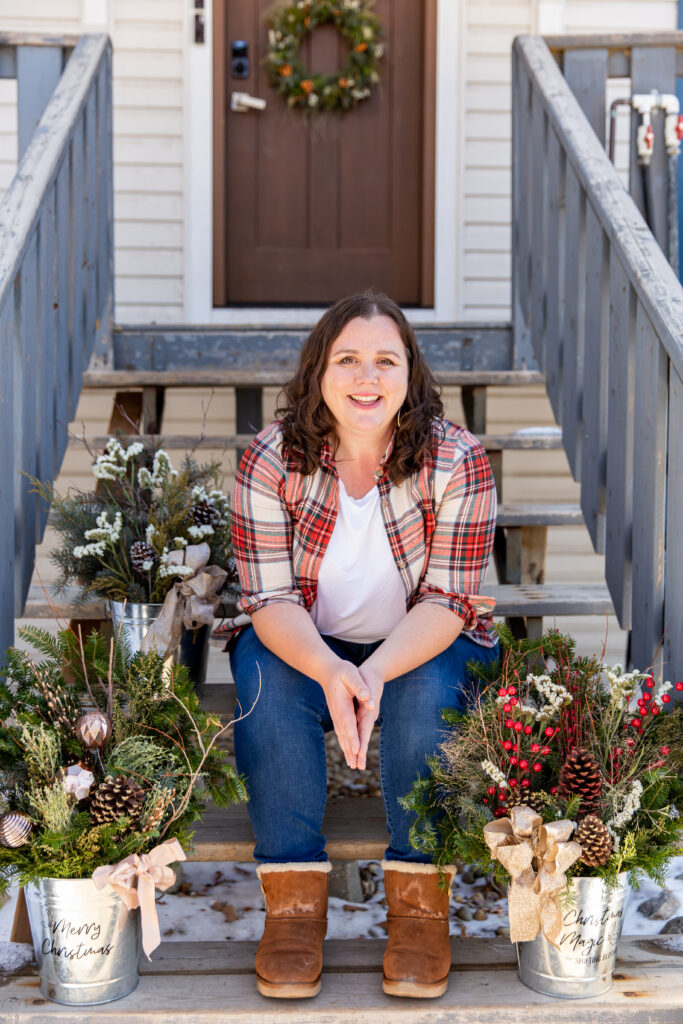 Indoors, wreaths will typically last 3-4 weeks with proper care. Place your wreath in an area where it will not be moved around or brushed against. Avoid placing the wreath directly above a heater or a vent.
Mist the wreath with water every day or two.