Relax, play with flowers, and have fun with a group of your best pals with Shifting Blooms Bouquet Nights. Come and see the flower farm, learn how to harvest the flowers, then get my guidance and exact method for creating a beautiful bouquet.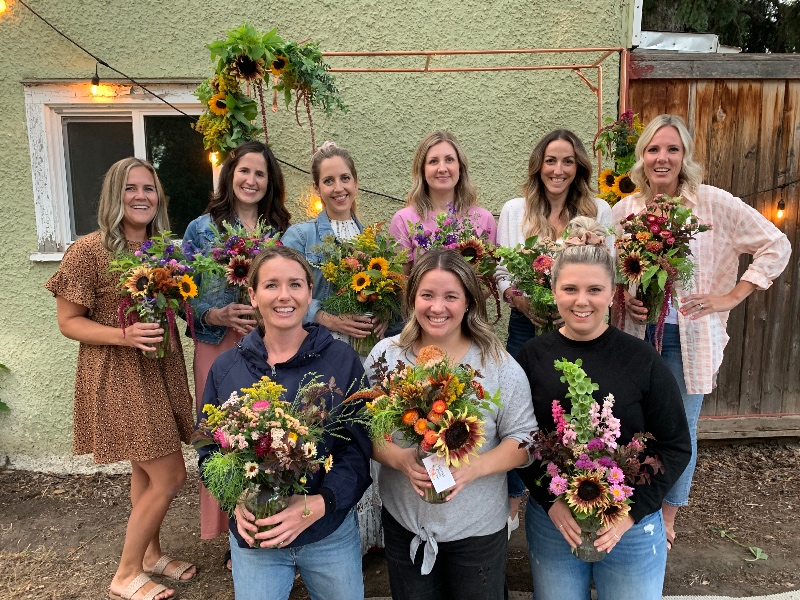 Bouquet CSA members get first dibs on spots, plus 10% off!
2022 dates are not officially set, but 4 sessions will likely occur from late July to early September. All sessions will be catered by Style and Graze YXE.
All events run rain or shine.