Hey there! My name is Kristen and I'm obsessed with flowers. When I was a little girl, my parents grew a huge garden filled with flowers–and I loved it! I would eagerly await the tulips and lilacs in June, just so I could take in their beauty and clip a few stems for our table. I would beg my Dad to let me clip a few of his prized Asiatic Lilies every July, and proceed to run around barefoot on the farm making the most beautiful bouquet I could.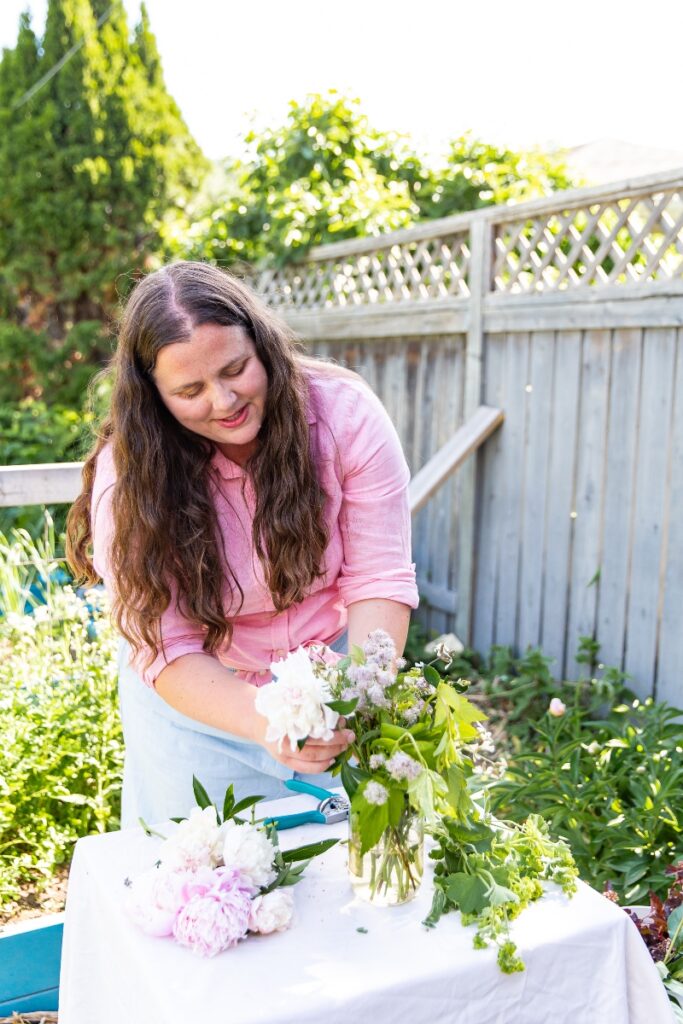 But I also had another love–singing. And I followed that love into my first career as a private singing teacher and choral director. But halfway into my career, I realized it wasn't quite the right fit. I loved what I was doing, but it was hard on my family life. Long story short, I took a chance and started a blog. It was originally supposed to be about our house renovation, decor, food, and prairie lifestyle in general.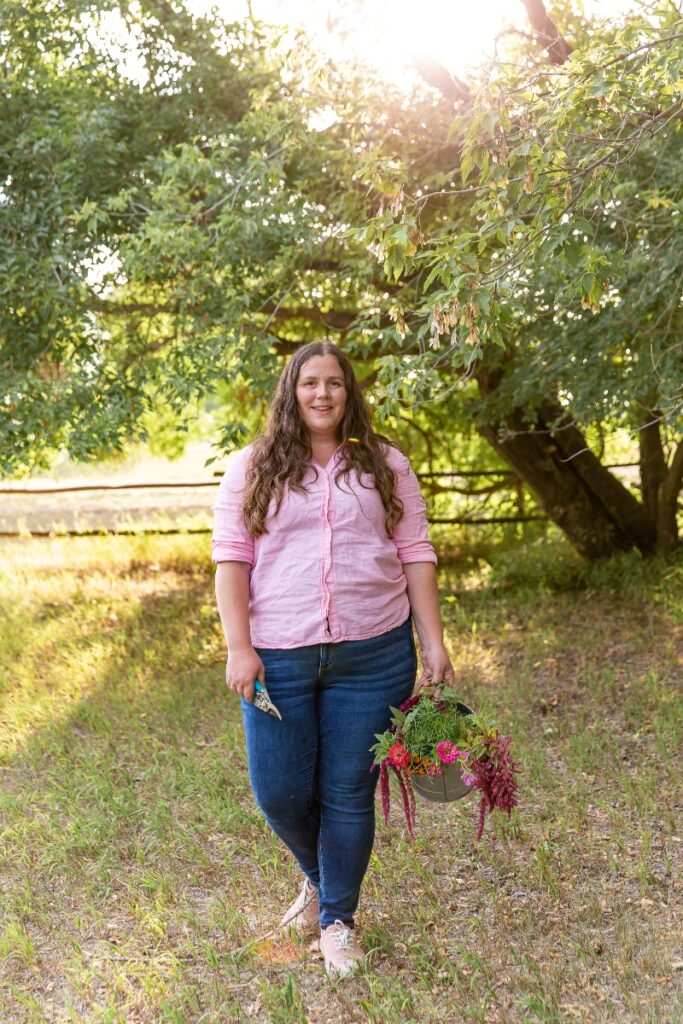 But I kept getting asked by my friends what they should plant in their gardens. And I certainly had opinions!! I decided to write a blog post about gardening instead, it went viral, and the rest is history. Chances are, you might even have found me because you found Shifting Roots first.
I had been making bouquets forever and had even done two weddings, but I had never charged for my flower work. I had previously looked into starting a flower business when I was looking for my career change, but I thought the market was too flooded. How wrong I was!!
In 2021 I followed my inevitable path and Shifting Blooms was born. We offer pop-up sales, bouquet nights, weddings, and do custom arrangements. We are also offering our first Bouquet Subscription to both Humboldt and Saskatoon. Click here to sign up!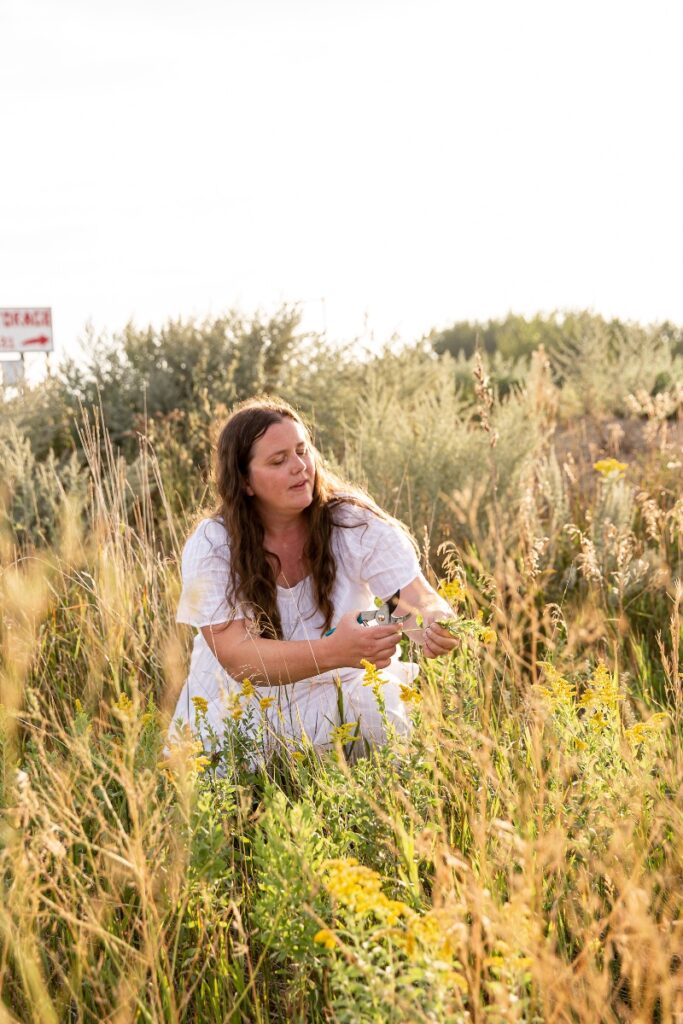 Shifting Blooms is run on an acreage near Clavet, SK. Kristen flower farms with her husband Michael, and their 4 kids, Dominic, Aulaire, Felicity, and Julia, as well as a growing collection of cats and chickens.