Evergreen Wreaths
This year we're excited to offer our wreaths in 3 gorgeous designs–Eucalyptus, Magnolia & Orange, and the Snow Queen, which features Sask-grown dried flowers in neutral tones.
Please note that the evergreens on the wreaths may vary, but the special elements of each wreath will be exactly as shown.
Need multiple items? Visit the full shop below.
Snow Queen Wreaths
A beautiful selection of fresh evergreens and dried flowers that are tough enough for indoors or out. Featuring cress, statice, and cloud grass for a modern neutral feel.
Magnolia & Orange Wreaths
Perfect for more rustic decor schemes, the magnolia and orange wreaths give an earthy vibe to your Christmas decor.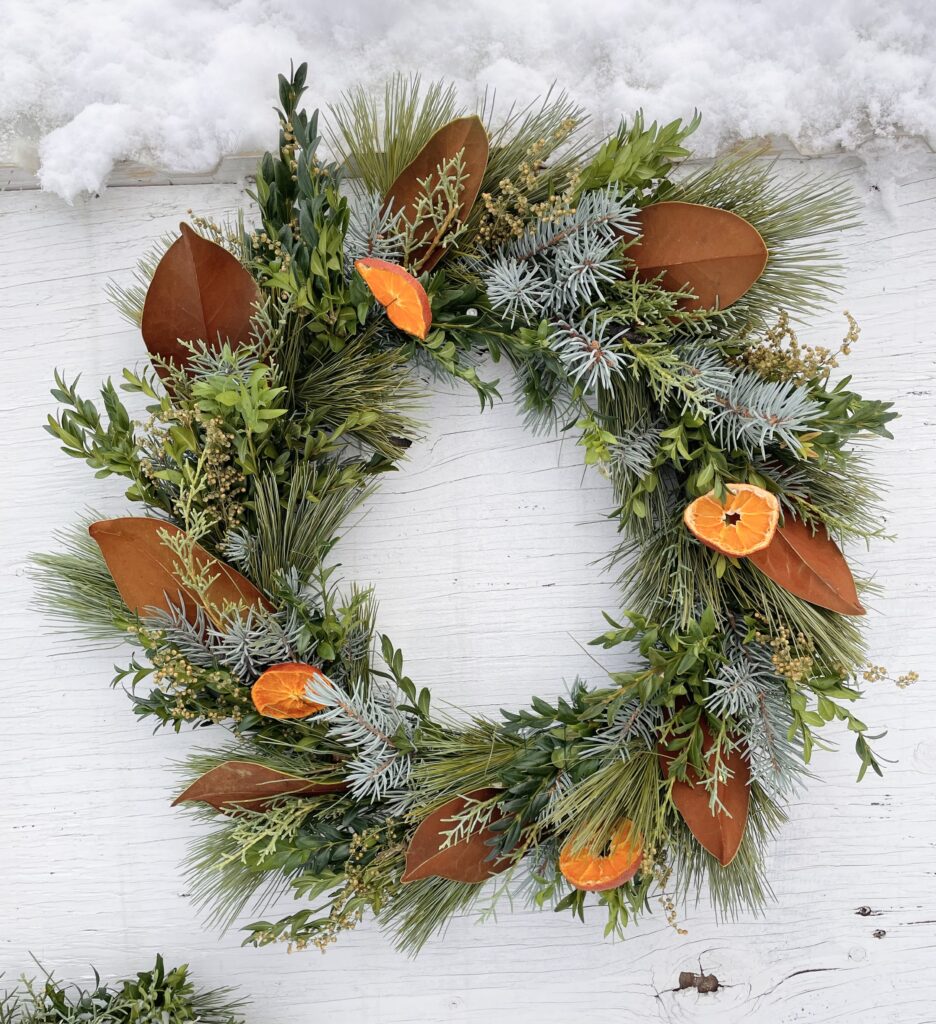 Eucalyptus Wreaths
Two types of eucalyptus and fresh evergreens make for a delightfully fragrant wreath.
Planters
Check back soon for details!