Hey there! Thanks for stopping by this corner of the Internet and checking out my website. Let me tell you a little bit about the business and how Shifting Blooms came to be.
Shifting Blooms grew out of my first blog, Shifting Roots. I had been teaching beginner gardeners how to grow flowers for years when all of a sudden an ebook I wrote on growing cut flowers for your backyard became a training ground for wannabe flower farmers to try their hand at the business. I never intended for my ebook to be used to start a business, but I thought that if my students could do it, I guess I could too.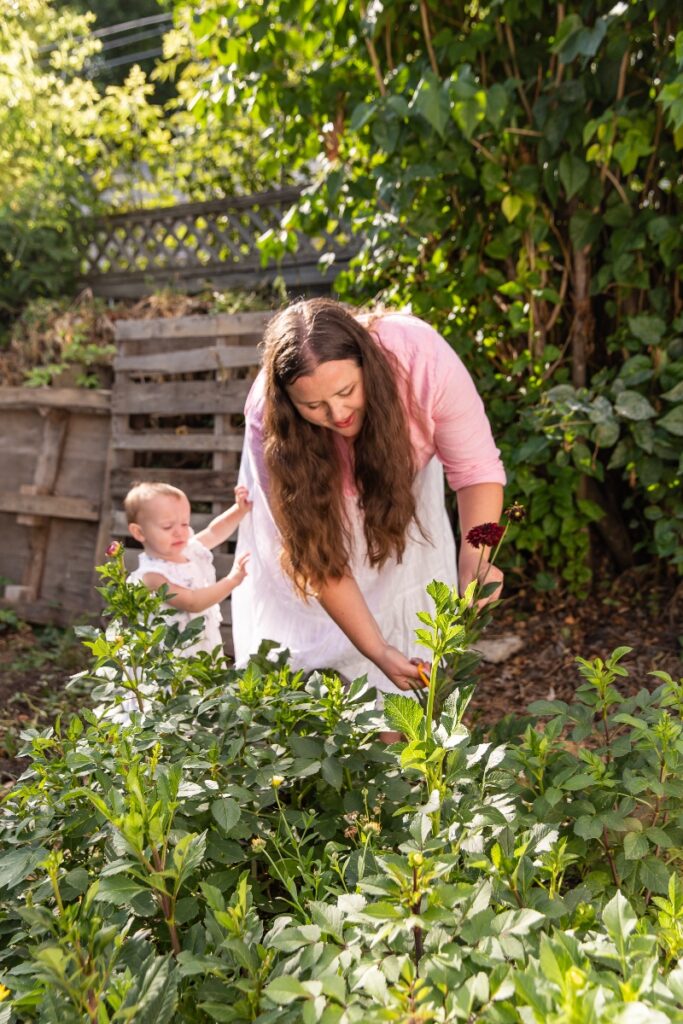 So Shifting Blooms (formerly Shifting Roots in Bloom) was born in 2021. It was a wild year full of pop-up sales, 6 weddings, and 2 bouquet nights–all through a drought! You can watch the journey on my YouTube Channel.
Along the way, I rediscovered a passion for making bouquets that I never really had a proper outlet for. Six years ago I did my first wedding flowers for my cousin's wedding by accident (her florist never showed up the day of the wedding!!) and I have been dying to do more weddings since. I love selling flowers, and I hope that love shines through in every bouquet.
So what can you expect to see from this blog? From time to time I'll update you with what's new at the acreage, recent weddings (and all the juicy photos!), and what's in bloom. Interested in growing tips? You'll definitely want to head over to shiftingroots.com, where I share all things growing in a cold climate.